We like to be the Ace up the sleeves of our clients. We enjoy being part of your journey to success and we are with you for the duration.
Probably one of the best reasons to work with WEB DESIGN 4 BUSINESS beyond our technical web design and graphic design capabilities is the fact that we will work with you 1 : 1 evaluating the right strategy for your business online. You don't have to go it alone, our Web Design and Digital Marketing Agency is right at your side, with advice and considerations you have not thought of. It is our job to fill in the gaps and to fit around your organisational capabilities, goals and processes.
The better we understand where you are at, the more effectively we can support your journey
We look after start up business and help them navigate the hurdles of identifying their market potential online. We help corporate business to streamline their website to business workflows and automate prior manual processes, freeing up staff time and increase profitability. We help with on site SEO, we run google advertising campaigns for you, we host for any requirements on our fully scalable platform. You can grow with us from a small business to enterprise with our fully scalable hosting solutions.
Let us make your Web design and digital marketing journey less daunting
It can be overwhelming considering all aspects of not just designing a website but bringing it from the shadows of the web into the spotlight you need to drive your business goals. Your goals are unique and we tailor our engagment and work around your needs. Let us focus on your online presence and free you up to focus on what you are best at – your business.
Custom Web Design Agency priced below many DIY website build solutions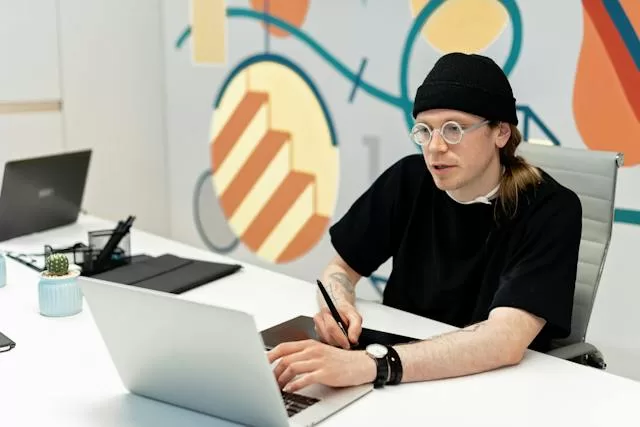 It can be hard to believe but we find that our web design agency comes in cheaper in many instances than DIY website builders. Have you considered building your own website? There are many quality DIY building plaforms out there for sure. But in all instances – you ultimately build your website, you spend your time and effort. And you pay for it. What if you could have the professional geeks at it creating your custom tailored business website – and pay less?
Web Design Solutions for Australia
We are based near Bundaberg and our team works decentralized. We serve a client base of businesses all around Australia with web design and digital marketing solutions. Contact us to find out whether we could be the right Web Design Agency for your needs.
People also ask
What is website design in business?

Website design in business refers to the process of creating and arranging the visual elements, layout, and overall aesthetic of a website with the goal of promoting a business and its products or services. It involves the combination of graphic design, user experience (UX) design, and web development to create a website that is visually appealing, easy to navigate, and effective in achieving its objectives.
What is UX in web design?
UX (User Experience) in web design focuses on creating a positive and user-friendly interaction between visitors and a website. It involves factors like usability, accessibility, clear navigation, and consistency to ensure an intuitive and satisfying experience. User research is often conducted to understand audience needs, and responsive design adapts the site to different devices. The goal is to enhance overall satisfaction and usability for anyone engaging with the website.
What is digital marketing?
Digital marketing involves promoting products, services, or brands through online channels. It includes strategies like SEO to improve online visibility, SEM/PPC for paid advertising, SMM on social media platforms, content marketing, email marketing, affiliate marketing, influencer marketing, and online PR. Analytics and data analysis are used to measure performance and make informed decisions. It's a crucial aspect of modern marketing, leveraging digital mediums to connect with target audiences.