Please review our Rock Bottom Business Website Special. This offer is aimed at (small)er business.  If you are not sure whether this is the right fit for you, let's have a chat. Yes we do Corporate and complex business website projects, we do websites with workflow integrations into your business systems and much more. Let's talk to tailor your quote. If you are a Start up, Sole Trader or Small Business the below may be suitable for you.
*We know that what we offer here for $500 our competition offers for $2,000 and at times much higher. And our price is all inclusive – as many pages as you will provide content for.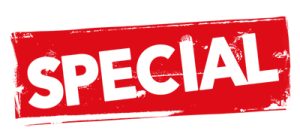 Custom made for less than DIY website builders You can get.. where you do the work! Do you want to build your website with your own sweat and pay for it - or call in the professionals for less?
Website Build Reduced to $500
Compare quotes carefully, will you be charged extra for additional pages? Will you pay high hourly rates for amendments? Will somebody look after your website security on an ongoing basis? Is hosting extra? We make your cost structure clear and transparent. After the build, there is a $35 monthly and everything you need is included, from changes to hosting & security to @yourdomain email…
Yes we deliver on quality, no compromises. Designed until you are Happy. Can you find professionals running and keeping your website secure at this price? We can create any layout you want. See some samples.
Yes this special includes an email address @ your domain with 250MB space. Alternatively we can offer you 10 gigabyte business email for $100 annually. Or we help you set up your preferred email option –  office 365, gmail, any service capable of integrating with your domain we help you streamline the setting up by integrating your domain.
* This Special remains at our discretion upon having a chat with you. It is for simple website build options.
Web Design / Website Build $500
*  We will be generous if you want to run a start up shop this package will do – however shops with many products become server resource intensive. We can accommodate any shop but as it grows we will have to ask you to cover additional hosting costs. Ask us if you wish to clarify.
Monthly Website Running costs $35 Fully Hosted