Are you ready to get started? Here is our guide on how to get ready for working with us and how we suggest you approach your business website creation delivered by Webdesign For Business. Launching your new website can be daunting and even overwhelming but do not dispair – we have done this before and we love doing it and we will be at your side step by step.
Considering Your target Audience and Your Business Website goals
What is your target market?
Define the geographic location of your target market
Describe the type of customer you wish to target with your website
Clarify the communication concept for your website. Do you want to generate calls to your mobile, calls to your office or form submission leads you can follow up in your own time?
Consider how you wish to engage with your customers using the website. Will you be using tools like newsletter subscriptions?
Matching your new business website to your level of computer litaracy
Many Sole Traders we provide websites for are not fully comfortable in dealing with computers and related communication. We can set up your website to support your traditional means of communication avoiding the pit falls of creating communication concepts you may not be comfortable attending to
Do you communicate by social media? Let us advise you on how to best leverage your existing Social Media habits for your business development
Content Creation for your Business Website
We will design the very first draft of your Business Website based on your input. We will fill in the gaps where needed, but we are happy to work with your very specific input an requirements. We can and will follow your corporate Identity guidelines, use your colours, your fonts, your photographic content – or you prefer to just have us have a go and design something for you to then look at and define a way forward. Consider the following input to provide us with as we get started:
Most important is text content, text for your website describing your business, illustrating your unique business case. Your website is your business pitch
Do you have existing advertising materials like flyers or brochures? Get us a copy of your latest brochure, we can replicate both the content as well as the look and feel should it be what you want us to do
Consider photographic content for your website. A series of photos with impressions of your business location, business activity, customers – any relevant photographic material at all. You do not have photographic materials? Do not worry, we use one of the worlds largest royalty free photographic resources and we can equip your new business website with the content needed.
Corporate Identity for your Business Website
Some of our clients just want us to go with it and surpise them with a draft website and that is a great approach which suits many small businesses and ourselves. On the other hand however we are fully equipped to handle the implementation of your corporate identidy or very specific business webdesign layout outcomes. You can send us any graphic work and we can reproduce it in every detail. Gone are the days of limited template selections – there are no longer any layout restrictions beyond observing best practice for multiple screen sizes.
In preparation for your website, we are very happy to receive your detailled list, inlcuding some of the obvious defining webdesign and layout choices.
Your fonts, identify the exact font in use, provide us with font name or if available with your font file and we can directly implement it on your new business website
Define your fonts in detail assigning them to H1, H2, text… in as detailed a hirachy you wish. Add size, how bold, italic…
Send us your Hex Colour codes #ffffff being white, eliminate all questions as to whether we are using the correct colours
Send us your photographic material
Send us your logo and available brochure materials
Send us a business card
Send us a proof from your graphic designer and we rebuild his design as a website
Considering and identifying the required business website functionality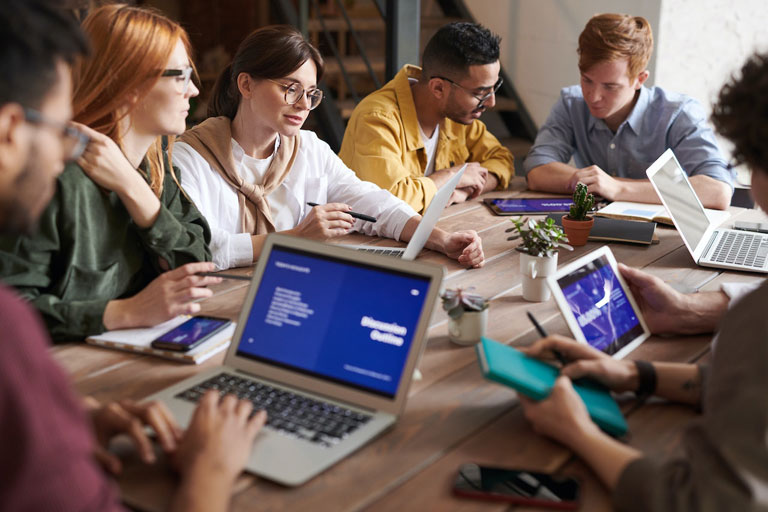 What is it that you expect your website to automate for you? From simple contact forms to business automation and process integration – make your business website do some of the heavy lifting. Do you have staff entering data from online enquiries? Automation and integration of your website into you business systems makes sense and frees up your staff time for more important tasks.
The options of what a wordpress based website can do for you are endless. Here some of the all time favourites in terms of functionalities:
E-commerce store solutions
Form Workflow solutions and business integration
Sales campaign integrations with your sales tools
Payment solutions, Subscriptions management solutions, Membership management solutions
Self Managed blog functionality for SEO purposes
Social Media Integration
Booking and Management systems
Ask us whether we can achieve the functionality you require for your website.
What can a Website do for my Business?
A website can bring a variety of functionality to a business, including:
E-commerce: A website can enable a business to sell products or services online, allowing them to reach a wider audience and operate 24/7. This can be done through the integration of an e-commerce platform, such as Shopify or Magento.
Marketing and Advertising: A website can be used as a platform for marketing and advertising campaigns. This can include email marketing, social media integration, and targeted advertising.
Lead generation: A website can be used to generate leads for a business by providing contact forms, landing pages, and other tools to collect customer information.
Branding: A website can be used to build a business's brand by providing a professional and consistent online presence. This can include the use of a logo, color scheme, and imagery that reflects the business's values and message.
Customer Service: A website can be used to provide customer service by including a FAQ page, live chat, and contact information.
Analytics: A website can be used to collect data on customer behavior and website performance. This can include information on page views, bounce rates, and conversion rates.
Content Marketing: A website can be used to publish and distribute valuable, relevant and consistent content to attract and engage a specific audience — with the objective of driving profitable customer action.
Search Engine Optimization (SEO): A website can be optimized for search engines, making it more likely to appear at the top of search results when customers search for related products or services.
Mobile Optimization: A website can be optimized for mobile devices, ensuring that it is easy to navigate and use on small screens.
Accessibility: A website can be designed to be accessible to all users, including those with disabilities.
Integration: A website can be integrated with other tools and platforms, such as social media, CRM, and ERP systems.
Security: A website can be secured with an SSL certificate and other security measures to protect customer data and prevent hacking.
In conclusion, a website can bring a wide range of functionality to a business, from e-commerce and marketing to lead generation, customer service, and analytics. A well-designed website can help a business to build its brand, reach a wider audience, and generate revenue. It's important for businesses to have a website that is mobile optimized, accessible to all users and secure. Additionally, website can be integrated with other tools and platforms to help streamline business processes.
Contact us anytime to help you evaluate the appropriate business webdesign package for you. Our small business package for your review here.
If your web design needs are different to these small standard packages, we can help you with a custom quotation.
Or You Just tell us to get started – create a business website draft for me and we will go from there. Once something is online, our conversation gets easier as we are going in a direction we find out whether it is the right one for you and adjust our approach.